"How much does it cost to build a deck? It's an concern we share with clients that keeps us looking every day for new ways to save on costs."

Ted Hill - Aim Higher Construction - LA General Contractor
Los Angeles hillside deck construction increased backyard space by 400%.

I've often wondered what an average deck looks like, to me it's pretty hard to pin down, after all every project is so different. But at the end of the day, the "how much does it cost to build a deck" question depends on 3 basic elements:

1. The wood planks for the flooring.
2. The supporting framework (foundation).
3. And the railings.

The deck building materials range from: various wood options, composite material options, metal framing and rail options and concrete. So the answer to your question, how much does a deck cost to build...will depend on your choice of these options.

And keep in mind the cost ramifications when picking your options, these can vary to a large extent, keeping costs low, or driving costs of building a deck up.
Here's a more detailed breakdown of, how much does it cost to build a deck, it's still ball park but it will help give you an idea of what your getting into. Your contractor will nail down the exact costs when he understands the size and scope of your deck building project.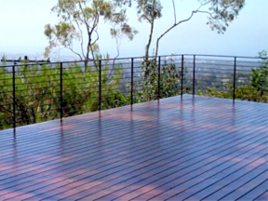 1. What does it cost to build a deck:
Deck materials - Choice of deck materials range from exotics like teak ($22-24 sq. foot) - To Redwood and cedar ($18-22 a sq. foot) - To pine ($10-16 a sq. foot) - All the composites run around $20 sq. foot.

*This is a deck we built on a hillside (see video for more details). Size: 18 x 50 Cost: $72,647.00
2. What does it cost to build a deck:
Excavation - preparation costs will vary depending on the landscape and the amount of work necessary, but all projects will require leveling for the concrete footings.

*We wanted to show you this project we completed that was at the high end of the spectrum for decks. This deck sits 30 feet above the street on a hillside - it required massive excavation - finished with a grass surface.
Size: 20 x 45 Cost: $152,540.00
3. What does it cost to build a deck:
Concrete - the posts used as the framing for the structure will be set into concrete footings. Concrete is priced at an average of $75 per cubic yard, you'd need around one or two yards for a small backyard deck and up to one or two truck loads for a project like the one we did above.
4. What does it cost: Railings - The railings could be pressure-treated wood posts, more exotic wood or metal. Prices per linear foot will range depending on what you decide. Spend some time online or at the lumber yard to get a feel for what you like.

* Here's a sample of a railing we installed with a wood hand rail on top. This combined the lasting quality of metal with the teachability of wood with minimum maintenance.



5. What does it cost: Furnishings - the cost of the deck may also include built-in benches, stairs and planters made from the same materials as the decking itself and will be priced accordingly.

*We like organic wood of any sort for outdoor furniture, but there is some very nice furniture out there made out of plastic. It comes down to personal choice and the look you're going for.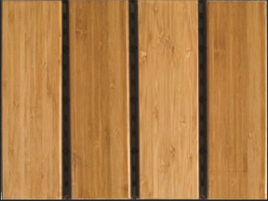 6. What does it cost: Stain or seal - even if the decking is pressure treated many people like to seal or stain it against the weather, the theory is it will only help it last longer.

This may be true with some wood, but we like to instead pick a weather worthy wood for the deck and let it age naturally. The problem with stains and sealants is once you use them, you have to keep re-doing them to keep that look. It can become expensive and annoying. Plus we like the look of naturally aged wood.
7. What does it cost: Electrical service - Most decks should have at least one electrical outlet made for outdoor use ($100-200 per outlet).

*We just wanted to share this outdoor lighting idea with you. It's not right for everybody but it sure is dramatic. How you light and the fixtures you pick can be the difference between ok and spectacular. Take your time a do your research, it's worth the effort.
8. What does it cost: Shade awning - This can be a simple fabric awning ($200-300) to a beautiful wood structure ($18-24 per sq. foot).

*What we're sharing with you here is a project we built that's a combination of a translucent fabric stretched over a wood structure. This lets a diffused light in with just enough shading to let you be comfortable outside on a hot, bright day. Great solution if you want shade and light as well.
Here's something else to keep in mind
when your figuring out, how much does a deck cost to build. Turns out nice looking decks add a lot of value to the resale of your home. In fact a homeowner can expect to recoup about 80% of the total costs of building a deck at the time of sale. So the, how much does a deck cost to build factor, in the long run goes down substantially. The way this
Los Angeles general contractor
see's it, if you're going to build a deck, it makes sense to make sure it's a good one.